PLANNING YOUR MALDIVES HOLIDAY
Visa & Entry Requirements
A visa is not currently required for British passport holders. Passports must be valid for at least 6 months after your date of return. For non-British passports, a tourist visa of thirty days will be granted on arrival to visitors with valid travel documents.
Foreign & Commonwealth Office
For relevant travel guidance on our Indian Ocean destinations please go to the Foreign & Commonwealth Office website refer to www.fco.gov.uk/knowbeforeyougo
Health
It is recommended that your polio, tetanus, typhoid and hepatitis A are up to date. Once in the Maldives, the most common problems for tourists are sunburn and dehydration. The tropical sun is very intense in the country. It is advisable to wear a T-Shirt while snorkelling and to drink plenty of fluids. Most resorts have a clinic and an in-house doctor (check with resort details)
The National Travel Health Network and Centre ( www.nathnac.org ) and the Foreign and Commonwealth Office (www.fco.gov.uk) also have up to date guidance and information, specific to destinations.
When To Go
If you're looking for a few extra hours of sunshine, you should go between December and April, which is the dry season with lower humidity. February to April is the hottest, most popular period. May to November is the period when storms and rain are more likely. It still remains warm but the skies can be cloudy with higher humidity. The temperature however remains consistently in excess of 30degc all year.
Climate
Generally, the year is divided into two monsoon periods - the north-east monsoon or iruvai from December to April, which are the drier months, and the south-east monsoon, or hulhangu, from May to September which are wetter with stronger winds. The average maximum temperature is remarkably consistent throughout the year ranginmg from 30degc to 32 degc with nights ranging from 25degc to 27degc. The sea temperature remains fairly constant at around 27 degc. It has to be said that the weather patterns can't always be relied upon and heavy rain can fall at any time in the dry season, and you can have clear sunny days in the wet season.
Flights
Maldives Direct use British Airways for direct flights (from London Gatwick), and Emirates, Etihad, Sri Lankan, Oman Air and Turkish Airlines with a stop-over. Departures can be arranged from most UK airports. Seats are available in Economy, Premium Economy, Business and First Class depending on the airline and aircraft configuration. We only recommend scheduled airlines, as the service quality, entertainment, and additional 2-3 inches of legroom makes all the difference on long haul flights. Note that seaplane transfers to and from resort islands operate in daylight hours only, and late arrivals into or early departures from Male can run the risk of complications (ask us for more details if you have concerns).
Customs
Strict laws prohibit the import of pornographic materials, weapons and drugs and the penalties are severe. Alcohol cannot be imported and duty-free items should be declared at the customs and will be returned to you on departure. The export of coral, shells and other objects removed from their marine habitat is prohibited in the Maldives.
Local Currency
The local currency is the Rufiyaa. US dollars are mostly used and hotels can be paid in sterling by Travellers Cheques or by major credit cards.
Transfers
Owing to the nature and number of islands, it is not possible, nor is it really necessary to have a representative at each resort. The local management at each resort will help you at any time if you experience problems. You will be met at Male airport by our local agents, who will assist you in the transfer from the airport to your resort. Depending on the location of your chosen resort the transfer may be by speedboat or by seaplane. In planning your flights please be aware that seaplanes cannot fly after 5:30pm. During unsettled weather (May-July) sea conditions can be rough, especially between the atolls. If you are unsure about your sea legs, please choose a resort closer to Male or select transfer by seaplane at an additional cost.
Language
The language of the Maldives is Divehi, also written as 'dhivehi'. It is related to an ancient form of Sinhala, a Sri Lankan language, but also contains some Arabic, Hindi and English words. On top of all this there are several different dialects. English is widely spoken in Male and the resorts. It is also spoken on the Addu Atoll, where the British employed many of the islanders on the air base for 20 years.
Cuisine
Although a muslim nation, a wide range of both alcoholic and non-alcoholic drinks are available in the resorts. Duty-free liquor cannot be imported. Maldivian cuisine does provide excellent seafood and barbecues but one should not expect a great level of sophistication unless you are prepared to pay. Remember that virtually all provisions are imported.
Water Supply
Most islands have a desalination plant and offer fresh water. Some islands store rain during the wet season as a back up which is adequate for washing in periods of peak consumption. Bottled water should always be drunk and is readily available at all resorts.
Electricity
With no national grid, all resorts use diesel-powered generators which operate 24 hours/day. The supply is 220-240volts at 50MHz. Most resorts have the British square 3-pin plug. It is useful to take a universal adaptor.
Watersports
Under good weather conditions watersports in the Maldives are amongst the best in the world. All featured resorts have a diving school and other watersport activities are as listed in the resort details. However please note that if watersport staff are temporarily absent, there is not always a standby.
Most of these are independently operated and we cannot guarantee that they are maintained or operated with the customer's safety in mind. We would advise that you take all responsible precautions to protect yourself and your party while on holiday and only use companies who demonstrate good safety practices. You should ensure that the watersports and sporting activities you wish to take part in are covered by your own holiday insurance. Some activities such as parasailing maybe considered to be hazardous pursuits by some insurance companies. All watersports are carried out at your own risk.
Diving
A medical certificate of physical fitness may be required and qualified divers must bring their test certificates and logbooks. Divers must strictly observe the safety procedures and instructions laid down by the instructors of each resort's diving school, who are experts with experience of local dive sites and conditions.
Shopping
Shopping is limited although a market in Male is a good source of local handicrafts. Souvenirs include sarongs, onyx ornamnets, wood crafts and jewellery. Many of the resorts also have gift shops for those last-minute buys.
Tipping Policy
If the service is good, and it usually always is, it is customary to tip room staff and waiters at the end of your stay. In the restaurants seating is normally organised so that you have the same waiter for the duration of your stay. £10 per couple per week is a suitable amount.
Deep Vein Thrombosis
Deep Vein Thrombosis (DVT) is a serious condition where blood clots develop in the deep veins of the legs. In the event that a blood clot breaks off from the DVT, it can travel to the lungs causing significant illness and on rare occasions, death. Prolonged sitting is generally thought to be the common underlying risk factor and thus any travel involving lengthy periods of sitting can result in DVT. People over 40
Arrival/Departure
Your resort accommodation is usually reserved for you from 12.00 noon and access to your room will not be available until this time. (From 2.00p.m. in some resorts). Rooms are typically vacated at the internationally recognised time of 10.00a.m. on the day of your departure, giving resort staff sufficent time for cleaning. On occasions there may be several hours to wait for the departure for your flight home, in such cases a room may be made available for storing your luggage. Sometimes hotels will let you keep your room but they are entitled to make a charge for this service.
All Inclusive Holidays
All inclusive holidays are becoming increasingly popular in that they avoid unplanned bills upon your return from holiday. When you arrive at your resort you are likely to be provided with some form of identification which will have to be shown when ordering drinks, meals and other included facilities. Ensure you take care of this as a penalty charge may be imposed if lost. Freely available alcoholic drinks throughout the day can be a temptation to overindulge. Please consider your fellow guests and bear in mind that the resort management have every right to refuse service to guests they believe to be intoxicated and being a nuisance. Drinks included are generally only locally produced brands. International and premium brands and cocktails are not generally available unless stated.
All sports are naturally subject to availability. You may be required to pay a deposit for some sports facilities which will be refunded upon return of the undamaged equipment. Age restrictions may be applied by the resort for certain activities and facilities. For safety reasons some sports are not available to children without adult supervision. Also for safety reasons, guests maybe denied the use of sporting equipment if the sports instructor deems them incompetent.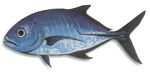 Bigeye Trevally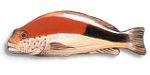 Blackside Hawkfish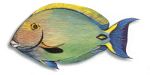 Dussimier Surgeon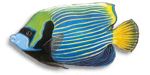 Emperor angelfish :-)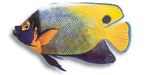 Empress angelfish :-)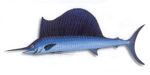 Sailfish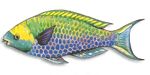 Singapore Parrot
Maori Wrasse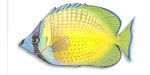 Kleins Butterfly
Yellowscale Parrot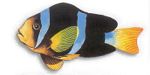 Goldbelly Butterfly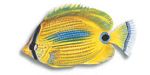 Spot Tail Butterfly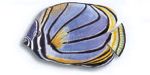 Mayers Butterfly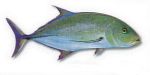 Bluefin Jack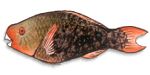 Embet Parrot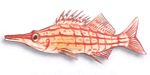 Longnose Hawkfish